---
3-D print file for a Dash Knob, designed after those on 'my '64 Valiant. I think the same style was used on '63-'64 Dodges and Plymouths.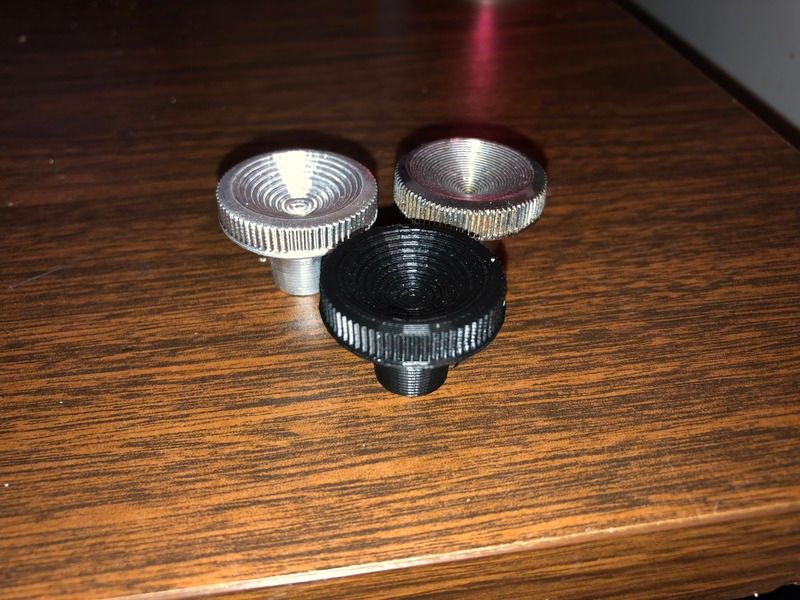 Front: ABS test print. Left: ABS print, painted silver. Right: Original.

I had to simplify the steps in the face. Also, there are a few fewer flutes in the rim.

Yeah, you can buy new, nicer knobs online. I just wanted to get better at using Sketchup and tweaking my basic printer.